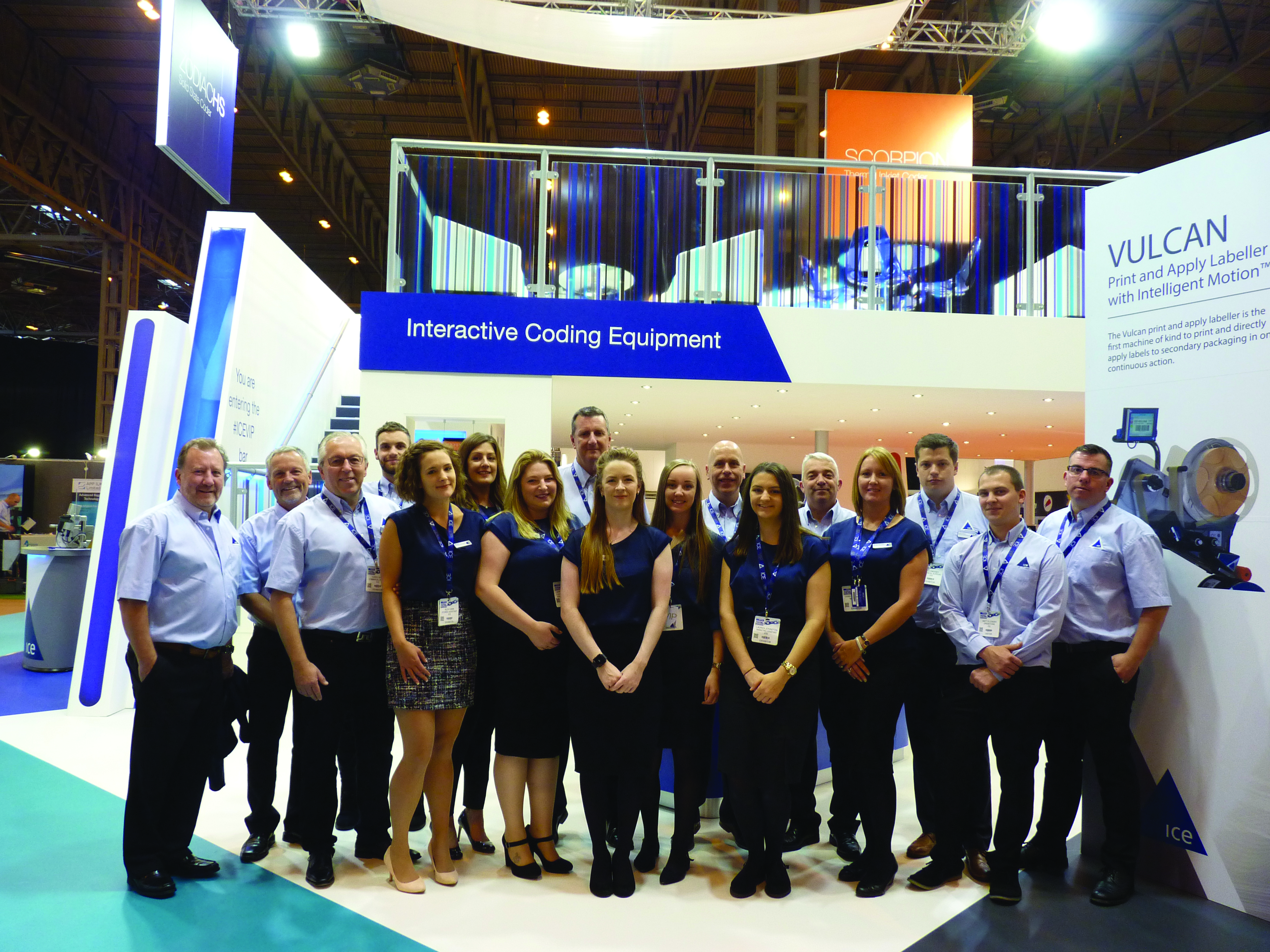 Award-winning Clearmark Solutions, specialists in coding and labelling in the UK, will be exhibiting a growing range of ICE equipment and innovative solutions suitable for a wide range of end markets such as food and beverage, pharmaceutical, personal care, industrial and electronics.
Clearmark will focus on the benefits its solutions have delivered to customers for almost two decades, helping them to boost uptime, improve Overall Equipment Effectiveness (OEE) in the factory and to reduce the risk, cost and waste associated with poor quality coding and labelling.
On display will be the industry leading ICE products including the Zodiac Hawk, the unique thermal transfer overprinter (TTO) with a built-in print checking system capable of checking the print of each code it produces, largely removing the need to invest in costly add-on vision systems in order to meet increasing demand from retailers for code quality checks. Equally important, the coder's ability to provide early warning of any potential loss of code quality helps to minimise production disruption and downtime, as well as reduce the risk of customer complaints or the possibility of a product recall, with its cost implications and potential damage to brand reputation.
"Because the iAssure quality check system is built-in to the machine, it has already proven to be more reliable than the standalone systems we have seen used in other factories," said Stephen Shields, Technical Director at Huntapac Produce Ltd. The Vulcan print and apply labeller will also be showcased, the first of its type to print and directly apply the label to a pack, matching the speed of the packaging line, without ever missing a pack. The Vulcan's innovative Intelligent Motion™ drive system delivers faster and more accurate labelling with no creasing or label dropping and no chance for labels to become trapped in the system. There are also fewer moving parts, which makes the system more reliable. From the inkjet range, Clearmark will have the ICE Viper Plus on display. Capable of printing up to four lines of text at 600dpi resolution as well as barcodes, 2D data matrix codes and logos, it offers easy set up and maintenance-free operation thanks to its simple-to-replace ink jet cartridge system. All ICE machines offer the familiar user-friendly colour touchscreen CLARiTY interface and easy-to-use CLARiSOFT label design software, making it an easy solution for the operator.
If you are looking to boost uptime and get some expert coding and labelling advice, visit the Clearmark team at the NEC on Stand D26. Looking to discuss a solution before the PPMA? Give the Clearmark team a call today on 01159 640144 or email: enquiries@uk.interactivecoding.com