Cimcorp, a manufacturer and integrator of turnkey robotic gantry-based order fulfilment and tyre-handling solutions, announces it is providing a robotic dolly picking system for Olvi Brewery at its headquarters facility in Iisalmi, Finland.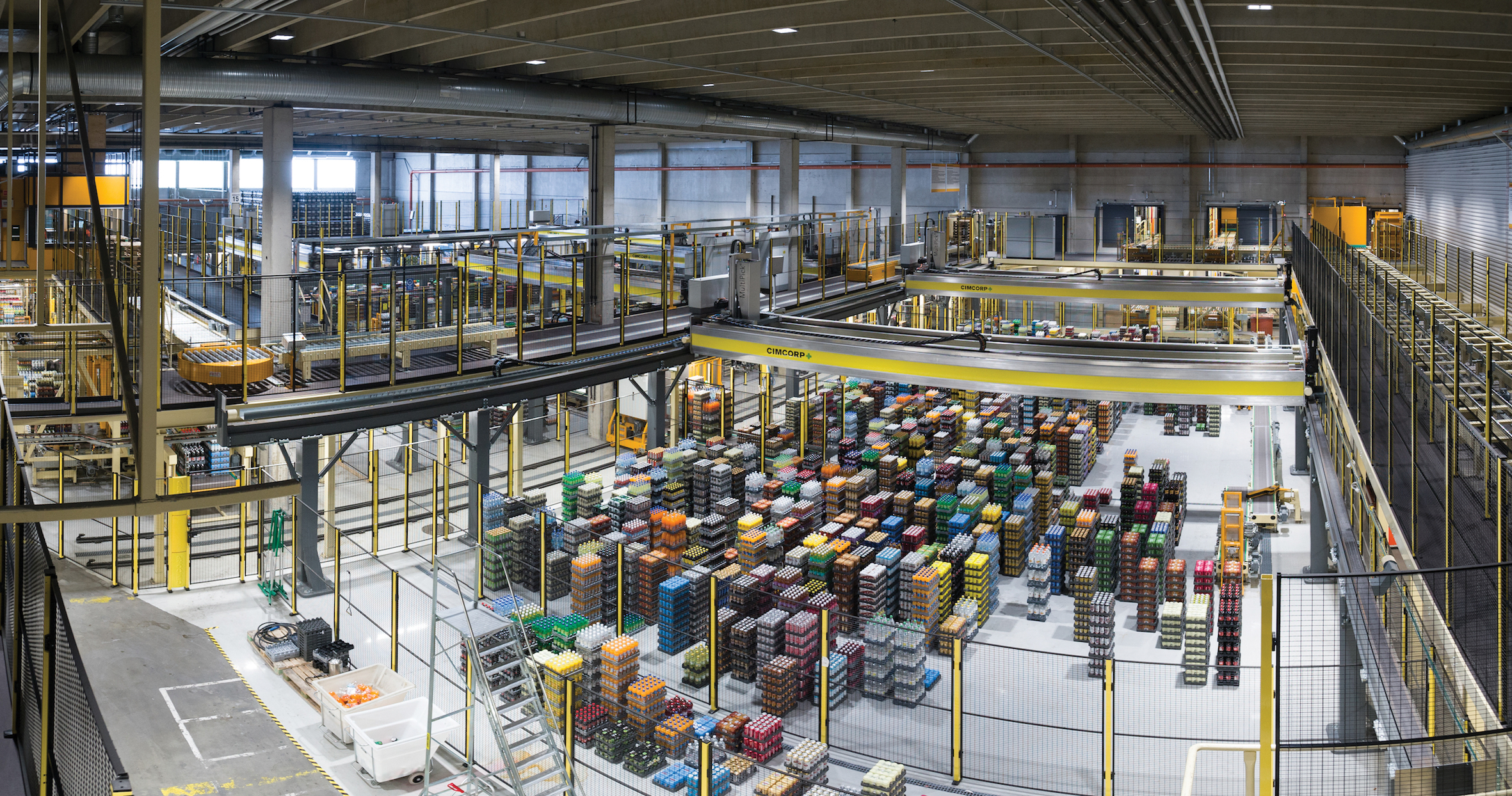 From this location, Olvi distributes beers, ciders, soft drinks, energy drinks and bottled water directly to retailers all over Finland.
The Cimcorp solution includes gantry robots for handling the dolly picking as well as software, which controls the material flow after production – from the high-bay warehouse to the loading docks
for order fulfilment.
Olvi's previous order picking solution by Cimcorp has been modified to handle kegs, designed to store pressurised beverages like beer, cider or long drinks, in addition to beverage trays. Cimcorp also provided the software modifications needed for controlling the keg gripper.
Marjatta Rissanen, Customer Service and Administration Director at Olvi Brewery, said: "30-litre kegs are hard to handle because of their size and weight. Previously, kegs were picked manually and added to customer-specific pallets. The new keg gripper will not only help optimise handling during peak times of the year, but also make it safer for our employees and get products to our customers faster."
Olvi and Cimcorp started their continuing partnership in 2005, when the Finnish brewery first invested in its initial automated order picking system. The long-standing partnership helped with the development of the keg gripper.
The modified keg gripper was customised in spring 2018, just in time for the summer peak season. "Despite the tight schedule, the implementation was excellent. The equipment has worked well from the beginning," said Pekka Kääriäinen, Technical Manager, Olvi Brewery.
For more information, visit Cimcorp's website: www.cimcorp.com