Boxes and Packaging is part of the renowned Logson Group, one of the largest independent corrugated companies in the UK.
It is also UK Packaging Company of the Year, awarded at the UK Packaging Awards just a few weeks ago.
Established in 2004, the first site acquisition was Boxes and Packaging (Swindon). Eighteen years later, it made its latest acquisition, Red Rose Packaging in Manchester, taking its operational sites to eleven and its turnover to £100m.
Gavin Richardson, CEO, Boxes and Packaging explains how the company supports businesses with award winning packaging solutions and how choosing corrugated can deliver tangible benefits.
Bespoke solutions
"Simply, we excel at creating bespoke solutions. Whether it's an outer transit box to allow product to safely navigate its way through the supply chain, or a complex pallet box for global air or sea transit, our team of experienced designers can find the perfect solution," said Richardson.
"We understand that customer needs are many and varied, and not just what type of packaging they want. We know that it's also important to have designated points of contact, correctly palletised product, on time deliveries and a team that is there to support. This is what we do."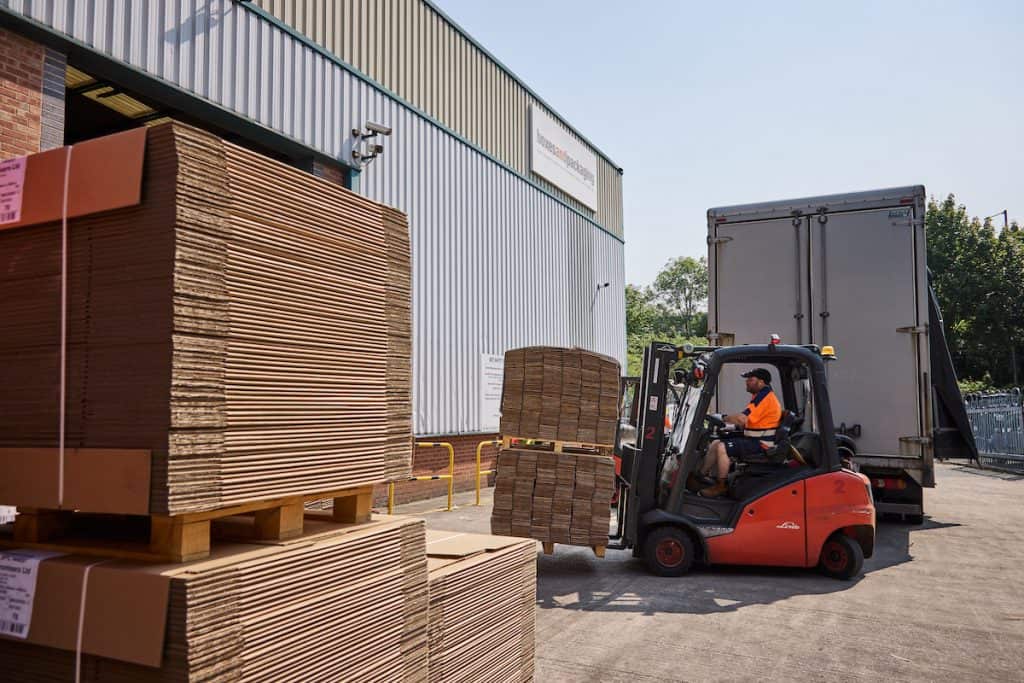 He added: "It's a blueprint that has been delivering considerable success for many years and, as corrugated becomes even more popular due its versatility and sustainability credentials, more and more businesses are enquiring how corrugated can support their products and supply chain requirements."
Engineering efficiency
Working with its customers and drawing on our experience, the company is engineering packaging solutions that deliver efficiencies in a variety of ways. It provides supply solutions that have:
Decreased line side packing time by simplifying designs
Reduced the storage space required through innovation
Reduced the amount of material in a pack whilst not compromising product protection
Won awards for their innovation and practicality
Sustainable and recyclable
With sustainability and environmental goals top of many businesses 'to-do' lists currently, corrugated can support this due to its recycling credentials. Raw material is made from at least 80 percent recycled material, and 100 percent of our finished products are recyclable.
With recent legislation such as the Plastic Packaging Tax and carbon neutral initiatives, choosing corrugated can not only support these, but also support end user consumers (where applicable) due to the ease of recycling corrugated through local authority schemes.
With such flexibility to be used in so many applications there is little wonder that corrugated packaging continues to prosper as a preferred solution for so many businesses.
Boxes and Packaging currently has eleven sites across the UK ranging from Dumbarton and sister company Boxshop in the North, to Swindon, Bristol, and Oxford in the South.
Whilst each site is managed autonomously, they all have the added benefit of being part of a larger group, sharing capabilities and offering support when required.
Other companies within the Logson Group include Board 24, Cases 24, Cardboard Box Company, and Jardin Corrugated Cases.
To find out more or to contact your local Boxes and Packaging team visit https://www.boxesandpackaging.co.uk/index.html