When Kevin O'Gorman stepped up to the role of Master Distiller at Jameson whiskey maker Irish Distillers two years ago, the opportunity arose to embark on the project of a lifetime.
He recounted how, over many years working for the company, conversation had invariably turned, rather nostalgically, to past whiskeys like the Jameson 12, Jameson Gold, Jameson 15 – and more.
"It got me pondering," he said. "Wouldn't it be great to resurrect some of these whiskeys."
Fast forward to today and the Pernod Ricard-owned whiskey company has proudly unveiled The Jameson Anthology, a meticulously curated collection of limited-edition Irish whiskeys drawing inspiration from a bygone era.
The first release within the Jameson Remastered volume is the Jameson 15 Year Old Single Pot Still, a reinvention of the brand's former 15 Year Old that was last produced 22 years ago as a limited-edition expression.
"The thing is, the team – including myself – did not want to create an exact replica," explained O'Gorman at the official unveiling in Dublin.
"We wanted to put our own twist, a modern twist on the whiskey, make some adjustments, a bit of fine tuning, a bit of addition, a bit of subtraction, playing around with the make-up of the whiskey…we wanted to put our stamp on it. But at the same time look back and see what was really special about those whiskeys.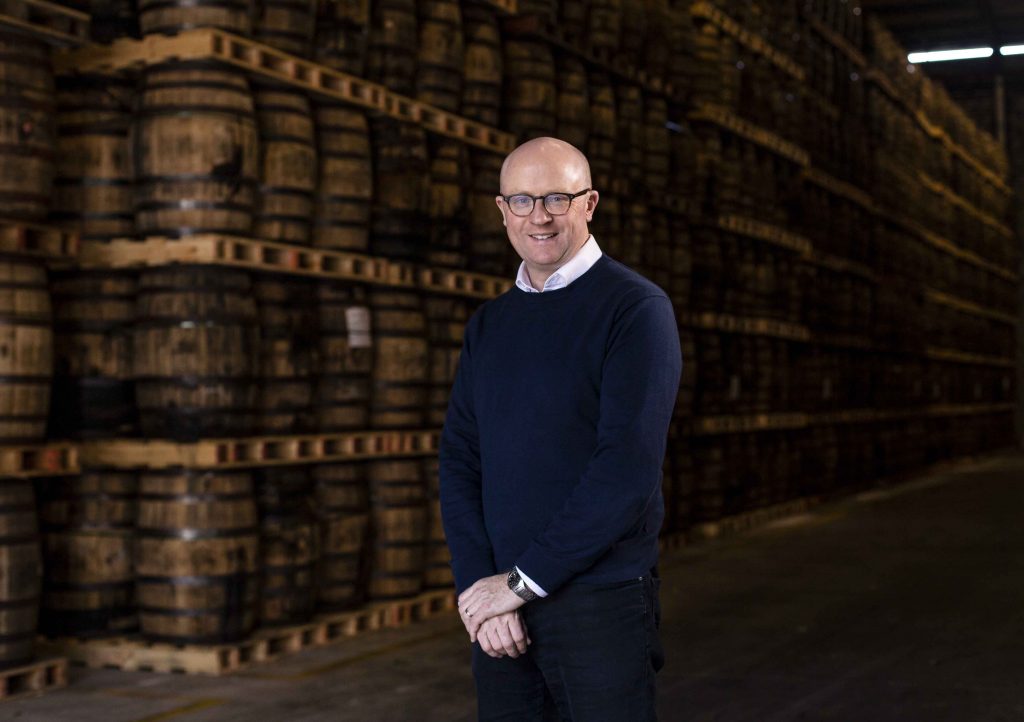 O'Gorman explains that for this particular limited-edition bottling, his team merged three whiskey styles spanning 15 to 17 years of maturation in American bourbon barrels and Oloroso sherry butts and featuring a significant contribution of sherry casks – which was integral to historic whiskey production.
"We're confident to have developed a contemporary iteration of Jameson 15 Year Old that pays tribute to the torch bearers who put Irish whiskey on the map, whilst nodding to the current generation of talented crafts people at Midleton Distillery."
Jameson blender Deirdre O'Carroll has dug up historic labels from the company's extensive image archives. They demonstrate how, during the 1890s and 1900s, Jameson was selling plentifully into India, Argentina, South Africa…all territories the brand is trying to penetrate now. "The reason that it was selling there was because of its quality. It was a prestige product. It was a premium product.  It was something people spoke about in the same terms as cognac and champagne."
She added: "As an Irish person, that's something I am very, very proud of. And, it is to me, a source of amazement that this premium product that went all around the world isn't more celebrated for its quality."
O'Carroll said it had been a "privilege" to work alongside her colleagues and bring Jameson fans a new 15 Year Old that had been painstakingly remastered for the modern day.
"The inclusion of the sherry casks creates incredibly rich flavours and an extra-long fusion of fruits and spices, in line with traditional pot still flavours that are known and loved," she said.
The soon to be released second volume in the series, Jameson Remixed, will explore and experiment with new styles for a completely different take on Jameson Irish Whiskey.
O'Carroll added: "We're looking forward to continuing to delight fans with more to come within The Jameson Anthology, which we hope will be music to whiskey fans' ears."
Jameson 15 Year Old Single Pot Still has been bottled at a 56.4 percent ABV. It comes in a 500ml bottle and retails at €300 with a limited quantity of 2,220 bottles available through two online ballots, the second of which opens on Friday, April 8 (2pm).
Applicants have until 1pm on Sunday, April 10, to enter. Visit jamesonwhiskey.com.