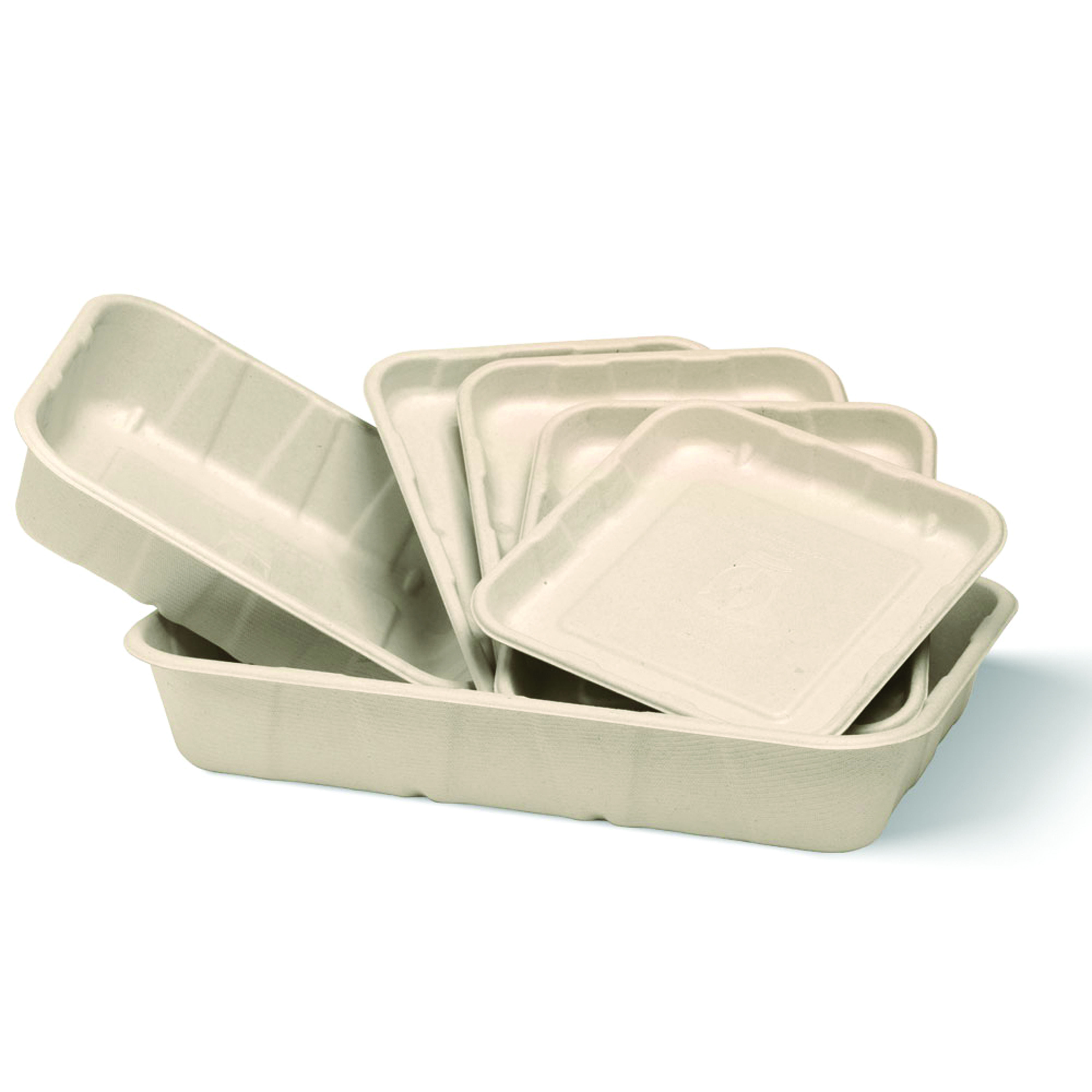 BioPak plastic-free, sugarcane pulp produce trays are now available in the UK. Sugarcane pulp is an abundant and rapidly renewable resource which makes it an ideal material for produce trays. Sugarcane pulp packaging is made from the pulp of the sugarcane plant and as such is a waste material. It is extremely durable, lightweight, inexpensive and is grease and moisture resistant. The trays are home or industrially compostable to European NF T51-800 and EN13432 standards.
5 tonnes of wood are needed to produce 1 tonne of pulp for paper, but only 1.5 tonnes of sugarcane pulp are needed to produce the same amount. These produce trays are perfect for fruit and vegetable packaging and can help retailers reduce the 2 million tonnes of plastic packaging which is currently used in the UK each year.
This is the first of many new innovations and products made possible by Biopac joining forces with Australian based sustainable packaging company BioPak. This partnership will see Biopac integrating with many aspects of the Australian business. Keep up to date through their online channels for more exciting future developments.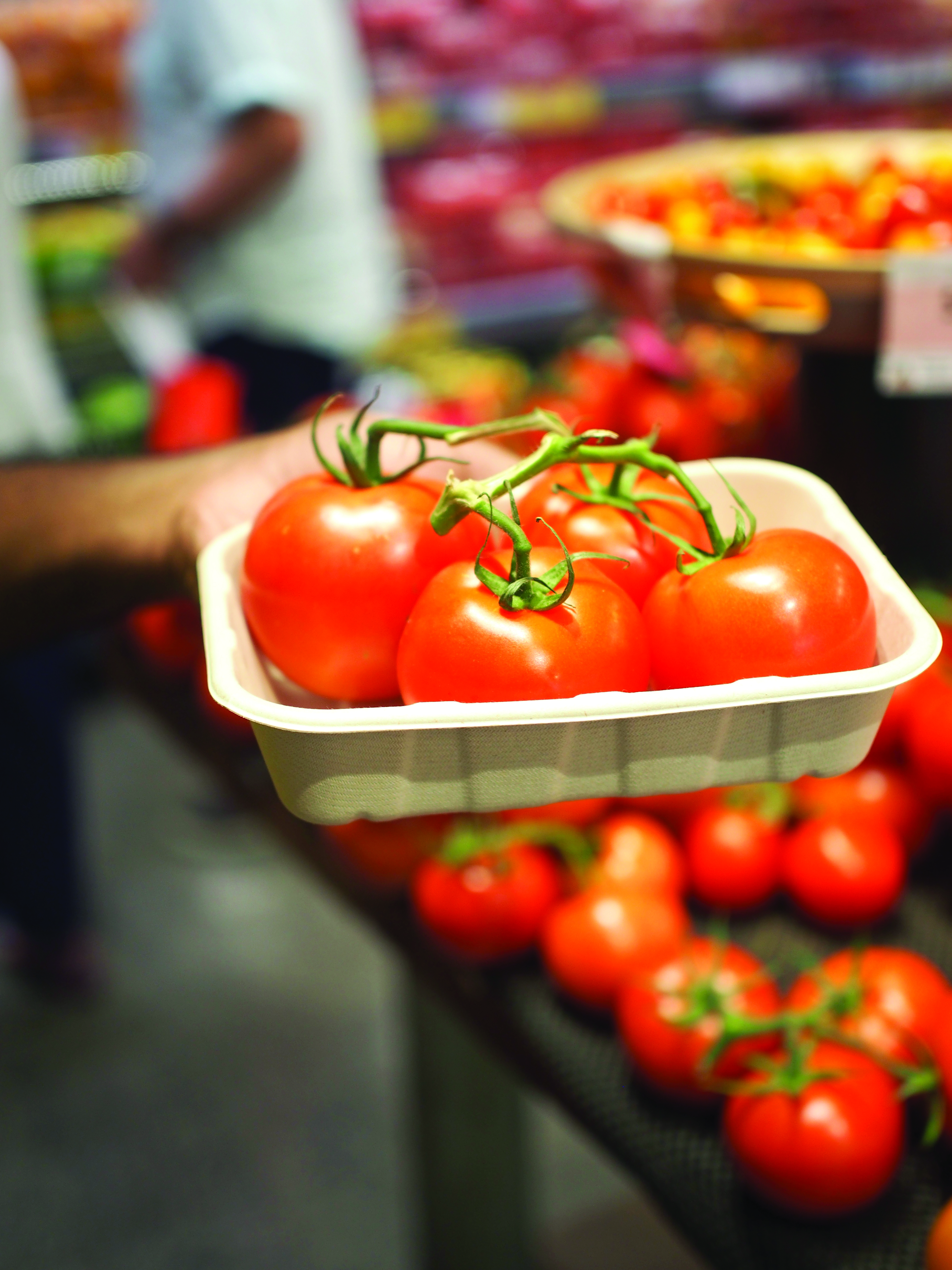 Technical Director Mark Brigden said: "These products can really help retailers lower their plastic consumption by satisfying their customers increasing demands to shop guilt-free with less plastic. This is just one of many exciting BioPak products that we will introduce to the UK by becoming BioPak UK."
The trays come in a range of sizes from a smaller 5"x 5" tray to a large 1kg capacity and are now available at www.biopac.co.uk. Alternatively, you can contact Biopac directly on 01386 555 777 or email: sales@biopac.co.uk.