It's time to make the humble rubbish bin unnecessary, and then ban it, writes Sian Sutherland
What is the biggest symbol of shame for someone who professes to care about the planet? Driving a gas-guzzling 4×4? Jetting off on five flights a year?
I believe the biggest guilt trip is a lot closer to home – the humble black bin bag. The average person in the UK disposes around 560kg of waste into plastic bin liners every year.  All likely go to landfill or be burned, both scarring the planet. Each and every gram is a sign of our 'single use culture'.
There's no doubt that in the last 25 years, our nation has improved our eco-consciousness and recycling habits. Rates of collection have increased from around eight percent of household waste in 2000 to more than 45 percent now.   But Greenpeace figures show that despite that increase, only 10 percent of the UK's plastics are actually recycled.  Even more shocking is that waste has increased tenfold over the past century, with levels set to increase again by 70 percent by 2050.
I grew up in a family of six. We had one bin, collected weekly. Now the wheelie bins at our apartment block are emptied daily. We dutifully separate our rubbish into two or three bins and never think about it again, trusting it will have a good end. But there are countless reports of UK waste being shipped off to faraway lands or incinerated, all producing toxic chemicals that pollute our planet and poison our bodies.
The UK government is now proposing that every household doubles its number of bins from three to six. These reforms have provoked a plethora of questions to A Plastic Planet. I'm frequently asked, 'What do you think of this new idea of 6 bins in every kitchen?' and 'Is this a good way to increase the quality of recycling?'.
In supposedly enlightened 2023, we should instead be asking: 'why is there a bin at all?'.  The black bin bag embodies our take and throwaway culture.
It is well understood that our single-use lifestyle is a major contributor to greenhouse gas emissions and the climate crisis. In the US, manufacturing accounts for almost a quarter (23 percent) of direct carbon emissions, according to the Environmental Protection Agency.
The very concept of 'single-use' was born as we escalated our dependence on plastic. We take more natural resources from the earth every year. Why do we continue to believe it's fine to plunder the planet's finite resources, only to throw them away?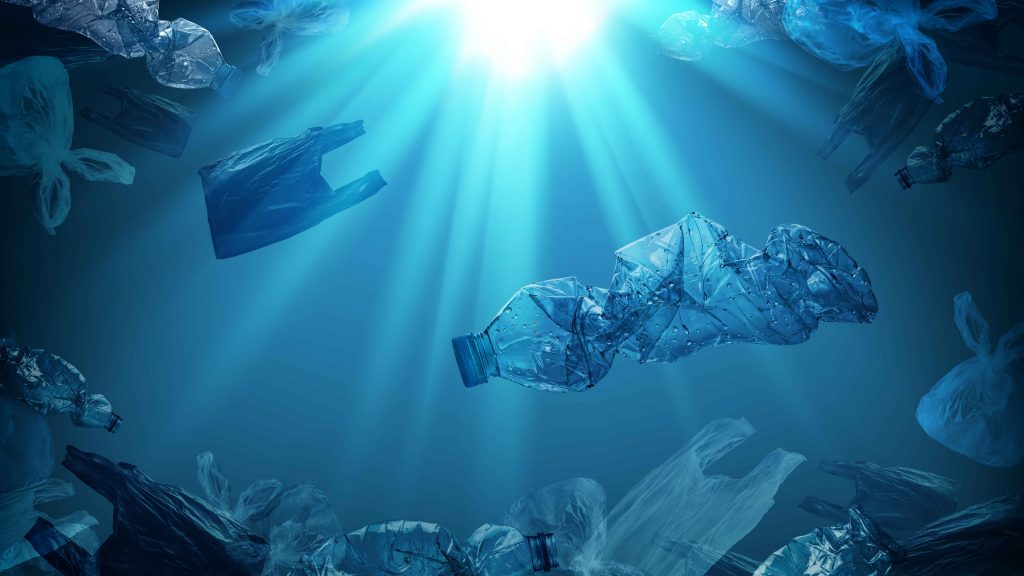 No matter how complex government makes the recycling process, plastic materials are only ever effectively repurposed twice. We need to instead think about how to design everything for reuse.
Ask yourself how different it would be if all the packaging you ever received was made to be reused.  What if there were no general waste bin at all?
Waste may seem normal, but it certainly isn't natural. Humans are the only species which produces rubbish. The rest of nature is waste-free: everything becomes the fuel, the nutrient for the next cycle of growth.
So, I have come to a controversial conclusion: it's time to ban the bin. Food waste would be collected for organic recycling, and all other non-recyclable items would have to be produced on a re-use model.
Polling commissioned by A Plastic Planet shows 75 percent of the public are already up for returning packaging to the store for re-use – a very different model not dependent on recycling systems. If throwing away stopped being an option people could finally embrace a more transparent and circular system.
Since the future depends on working with nature, not against her, shielding the planet from waste is surely the least we can do.