The warehousing, logistics and supply chain industries are in a state of flux due to Brexit and the Covid-19 pandemic.
With gaps on shelves becoming more apparent to consumers, many fail to consider the impact that this heightened period of demand is having on already overwhelmed workers. In fact, warehouse teams have seen their ranks decrease by an average of 25 percent across the sector, while demand for workers continues to grow at an unprecedented pace.
As online shopping is predicted to significantly increase as we enter the seasonal period, the pressure heaped on remaining warehouse operatives is not to be understated, nor brushed aside. Staff shortages are a real and present danger to the health and wellbeing of warehouse and logistics workers, many of whom who are going above and beyond to ensure strict productivity targets are met and gaps on shelves kept to a minimum.
Online-only retail giants such as Amazon are currently operating in excess of 200,000 robots globally. The Covid-19 pandemic has accelerated the appetite for automation and robotics, in part to bring in efficiencies and in part to handle the sheer volume of orders, goods and pallets flowing through the supply chain.
New advancements in technology have meant that certain robotic and automated systems can be upscaled on demand during busy periods such as Christmas. However, the human element is still just as important as new technology when it comes to the warehouse of the future and the value of human workers can't be forgotten.
Although some trumpet AI technology as the saviour of the warehousing sector, what many are failing to take into account is that all businesses, regardless of their size and available funds, require months of strategic planning and installation for these technologies to become fully operational and integrated.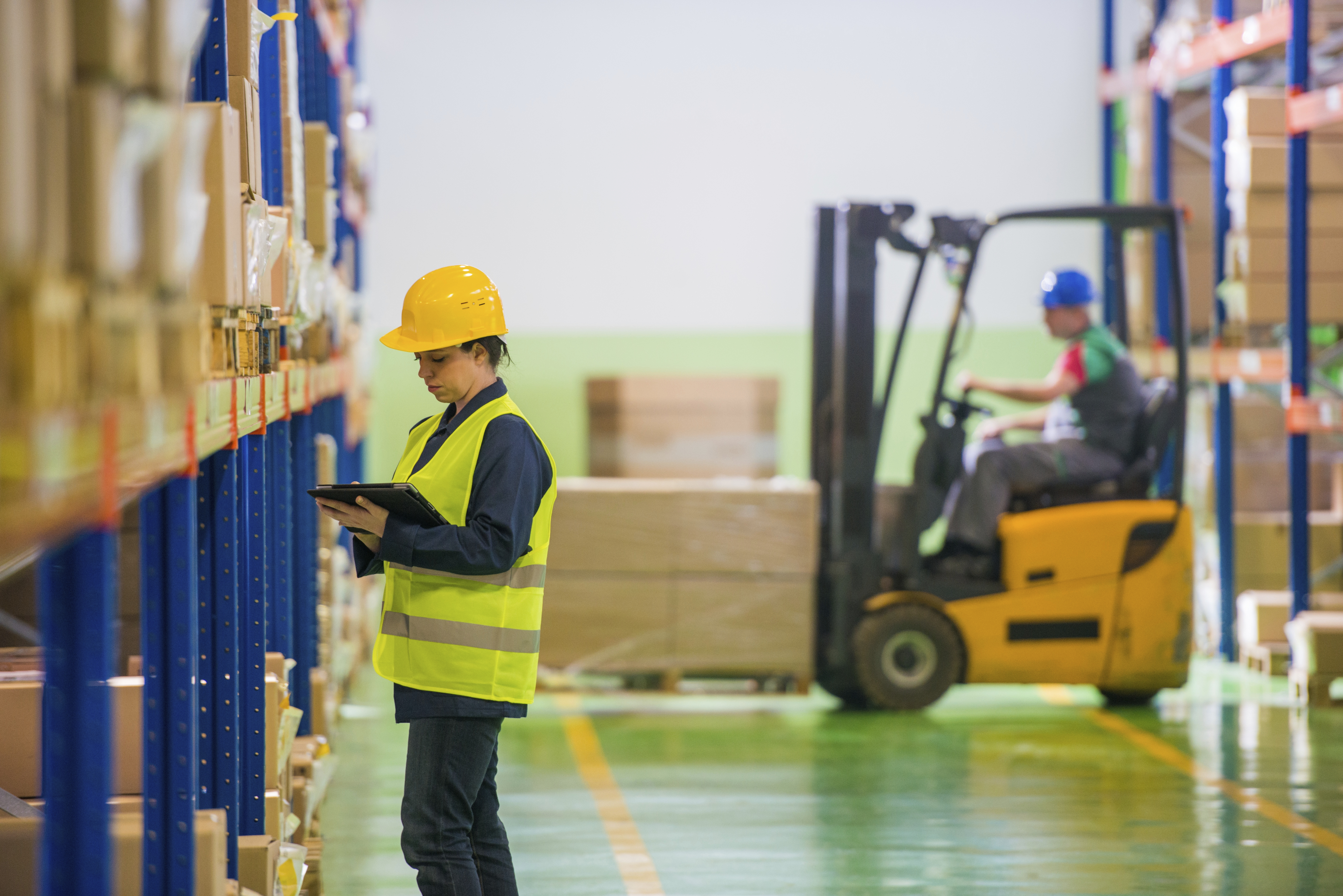 Add the need for staff training into the mix, and it could be years until we see any meaningful levels of automation making a real difference for medium to small-sized enterprises. It is highly unlikely that new robotic technology is going to ensure that consignments go out within agreed timescales without the need for human interaction anytime in the near future.
What's the answer?
Rather than all or nothing, a blended approach to materials handling is required both now and in the future across the supply chain. This ensures that productivity levels, jobs, and above all, worker safety is kept at the top of any logistics and warehousing businesses agenda, while also helping commercial operations to trim their bottom lines and remain as operationally efficient as possible.
In the interim, specific pieces of automated pieces of materials handling equipment can reduce staff labour and streamline time spent moving and labelling consignments.
One such area that has seen increased interest is electric pallet trucks, a readily available, cost-effective and labour-saving piece of equipment that allows businesses without big budgets to get started with automated technology without the need for huge budgets.
With staff becoming increasingly overwhelmed with workloads, even the most basic of automated tools can help lighten the load felt by employees. In fact, the more basic the better in some cases because they can be quicker to put to work, deliver more meaningful improvements on the factory floor and don't require expensive robotics and lengthy integration and process development.
Robotics certainly have their place in the warehouses of the future, but due to their lack of situational awareness and ad-hoc problem-solving skills, they will never truly plug the warehousing skills gap as some are predicting.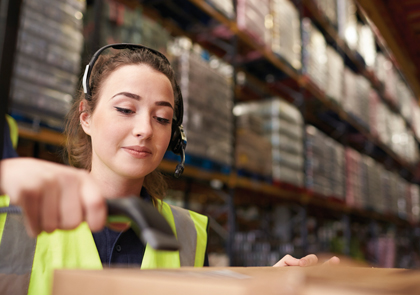 Instead, warehousing managers should address the root cause of why remaining workers are looking to leave the sector and offer them workable solutions. This may include flexi-hours, greater pay, perks and improved working environments to reduce the physical toll of their jobs instead of simply trying to replace them with new technology. People are our most valuable asset in the warehousing and logistics sector, so it stands to reason we should be doing everything we can to support them after a gruelling 18 months, instead of investing in mechanical replacements.
Although AI strategies are certainly in the pipeline, a more blended approach to materials handling for the future is required as many robotic technologies lack the ability to make decisions or react quickly to organisational changes without prior programming.
By protecting the human element, both new ways of materials handling and real-life workers can perform tasks in synergy for optimal results.
Phil Chesworth is Managing Director at Midland Pallet Trucks. The company are pallet truck specialists, with a diverse range of models and specifications held in stock for immediate shipping.